Welcome to Ed Chapman's GSCA Nationals 2005 Page
Location: http://edchapman.tripod.com/nats05.html
Jun 07, 2005
The GSCA nationals were held in Bowling Green Kentucky
---
Phil in the finals of the Quick 16 and splitting first and second place in the gambler's race was really cool - congratulations Phil! He was hitting the lights great all week.
Jerry was running his car trying to solve a high end miss. I believe he was out in round 1.
I finished 4th in the car show (again) in the 78-85 non- intercooled class and red lighted first round Sat - broke out too 15.4@88 bone stock Hot Air. At least I got to drink a beer and watch Phil win many races except the Q16 final.
Mark was there selling a 13k mile limited. He believes he placed in the car show with it. There were many people checking it out.
Bus and Karen made it down - didn't see them until Sat. Joe was there too.
The fastest Buick was something like a 7.5@183 - it was Bill Anderson's car. The top 10 were all in the 8's or quicker.
Thu. afternoon the police went to arrest a guy working construction on the I64 north entrance from 231. The guy pulls a gun and the cops shoot him. All this happened a stone's throw (literally) from my motel the EconoLodge. In fact if I had been there earlier my car would have been on the news. The roadblock etc. and probably 20-25 police cars were there.
Also Thu. a storm blew in and scattered everyone's stuff everywhere. I heard a big tree limb crashed on a TR in the spectator area under the trees. The wind and rain were unreal.
Thu. evening the news flash tornado on the ground 50 miles due west of Bowling Green with golf ball size hail. The radar map shows some nasty fronts coming. I move my car across the street under the gas station overhang and go watch to see if it will hit us. Then another tornado is 25 miles west of us. I'm getting worried but the tornado watch ended and the hail missed us (we did get 4 inches of rain).
found a parking spot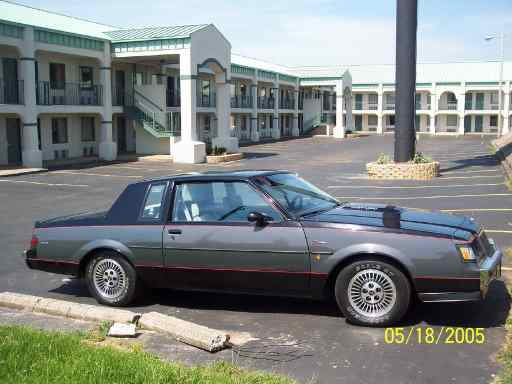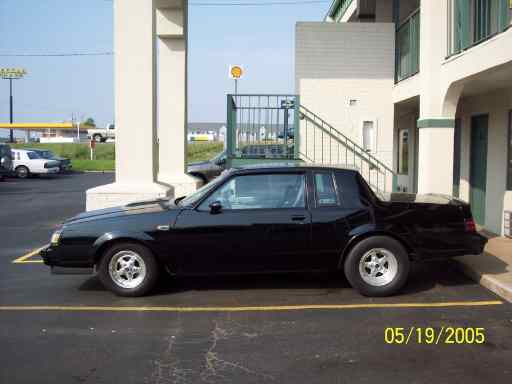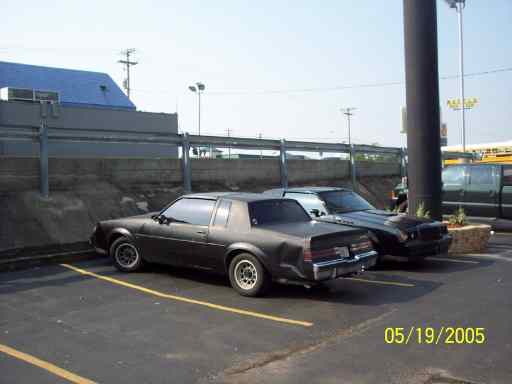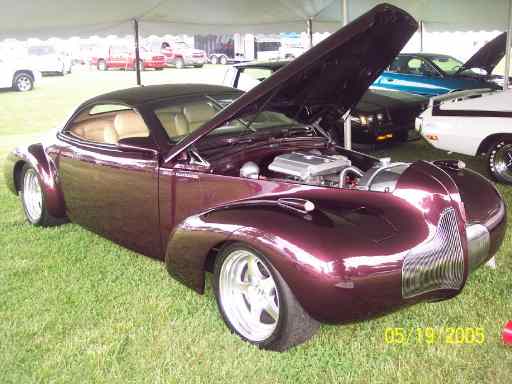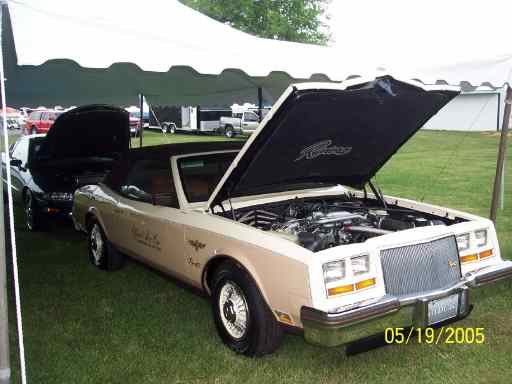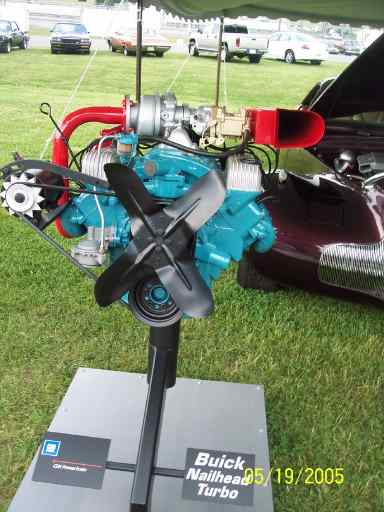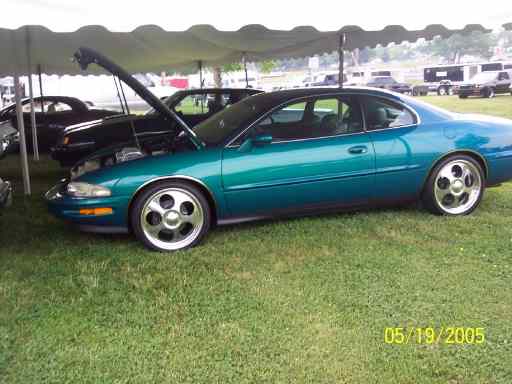 GNX001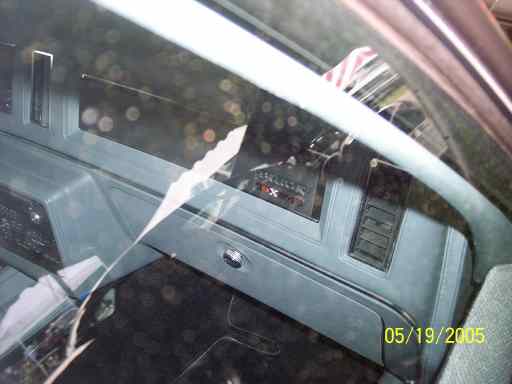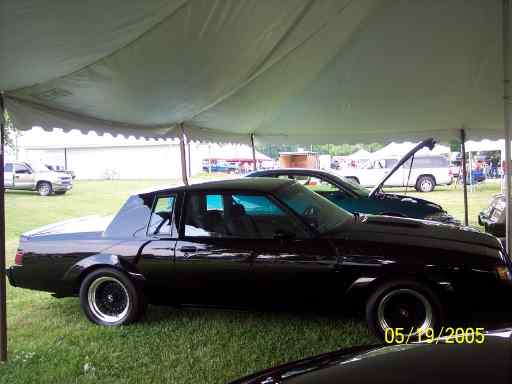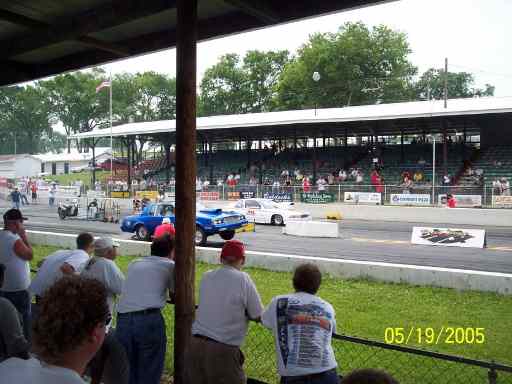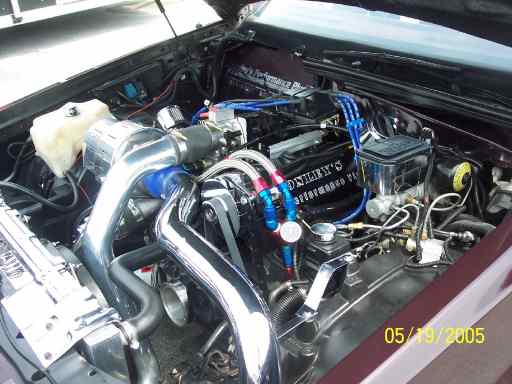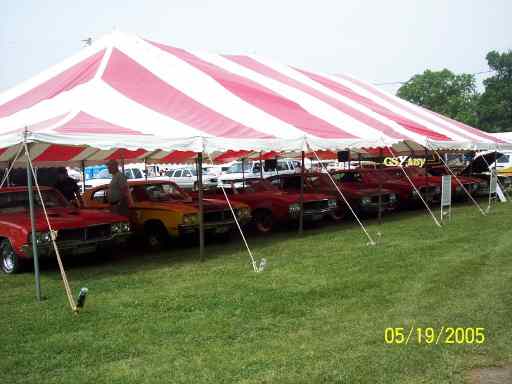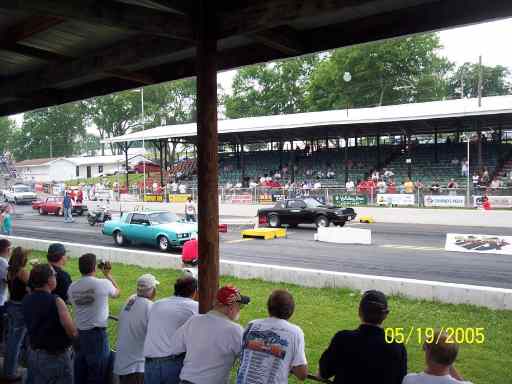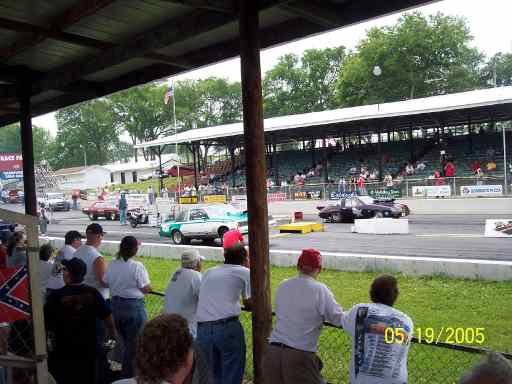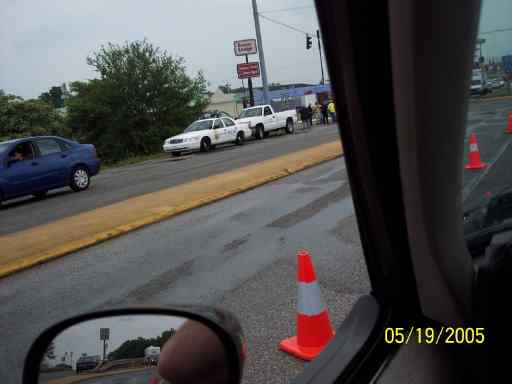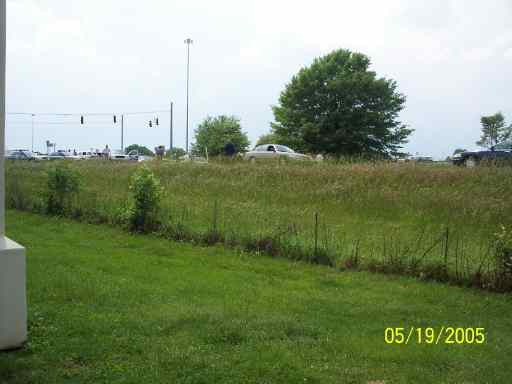 How far the shootingwas from where my spot was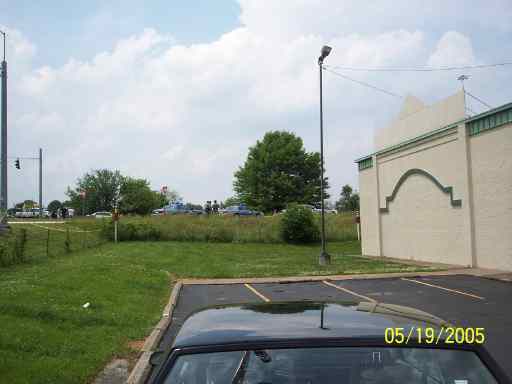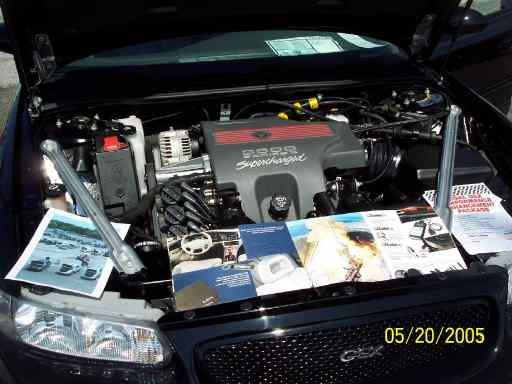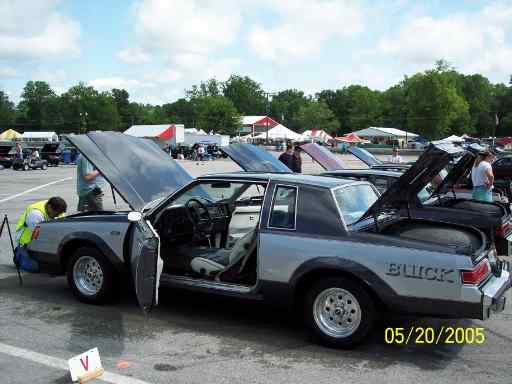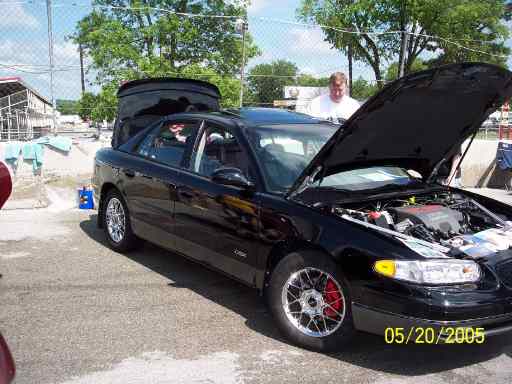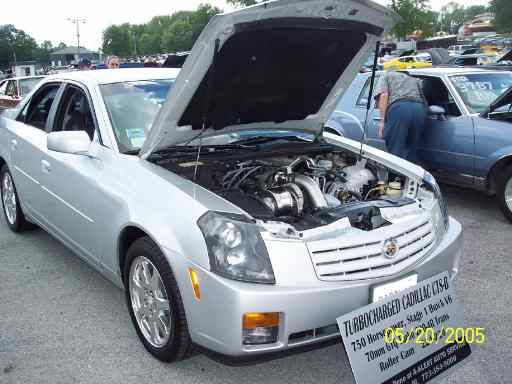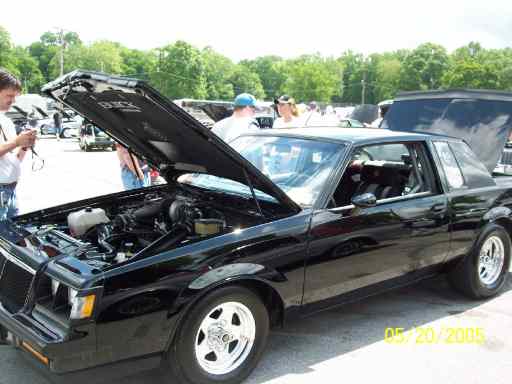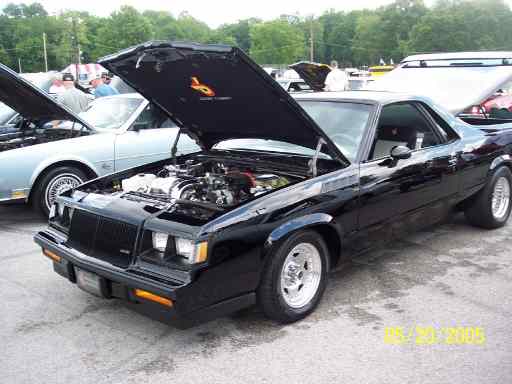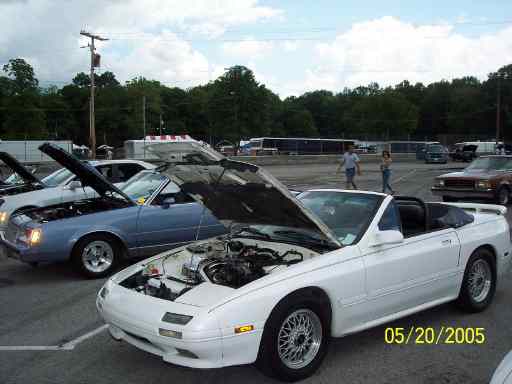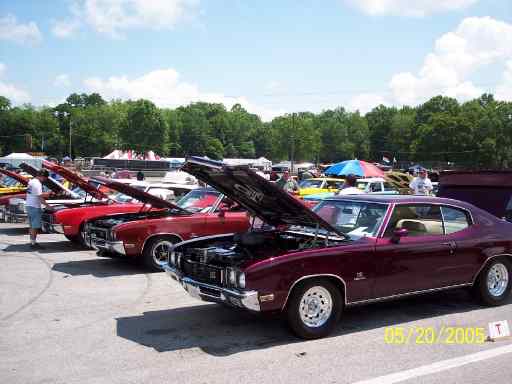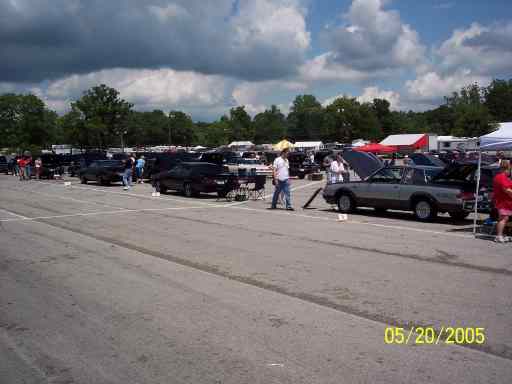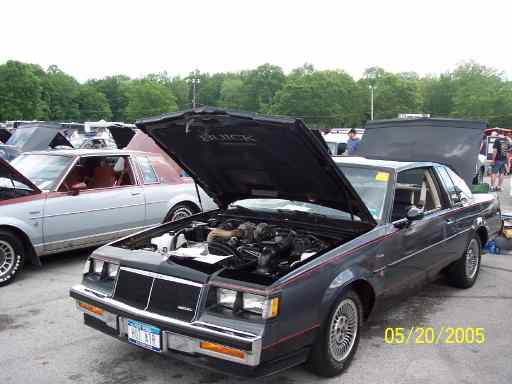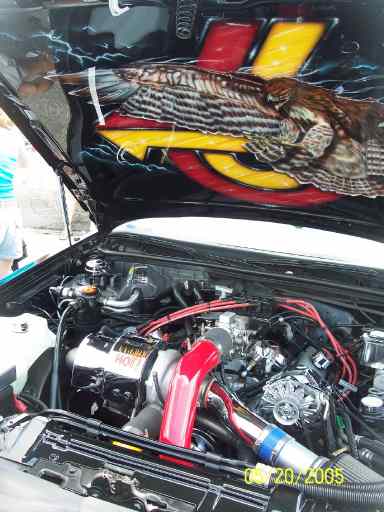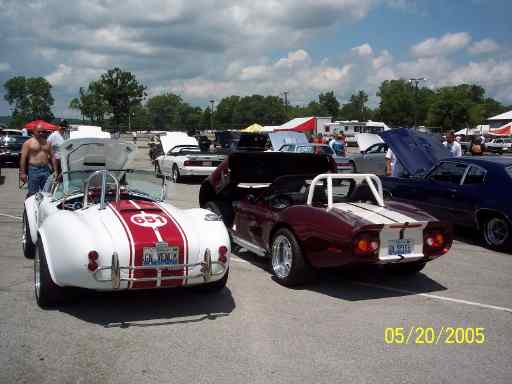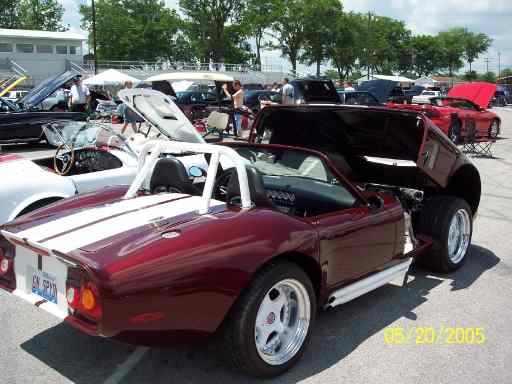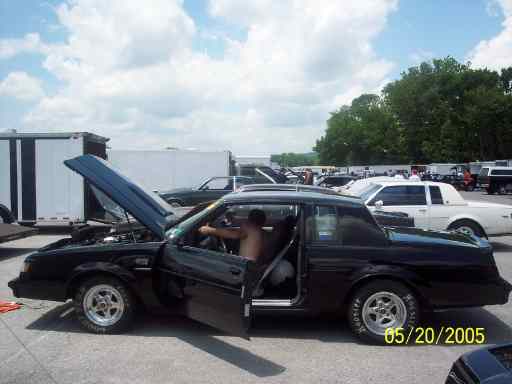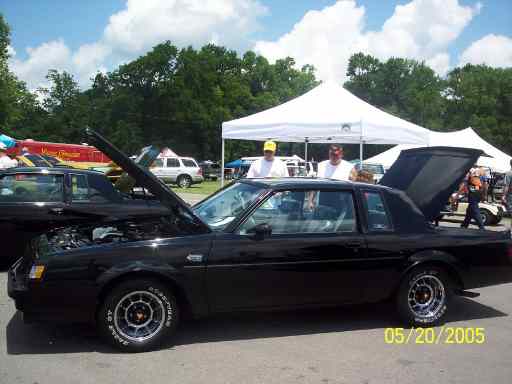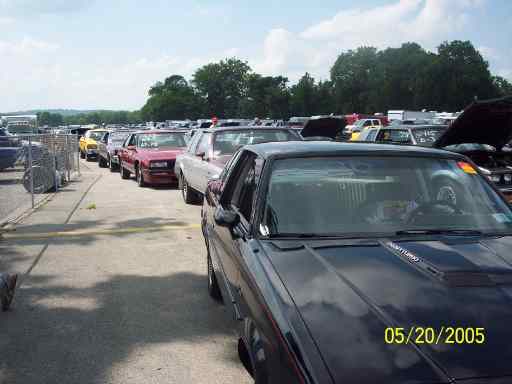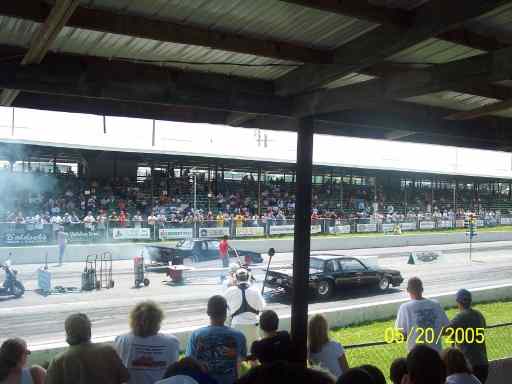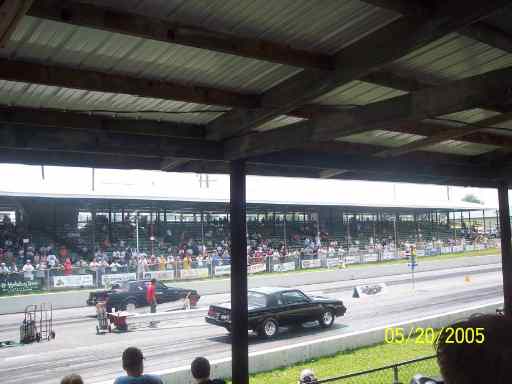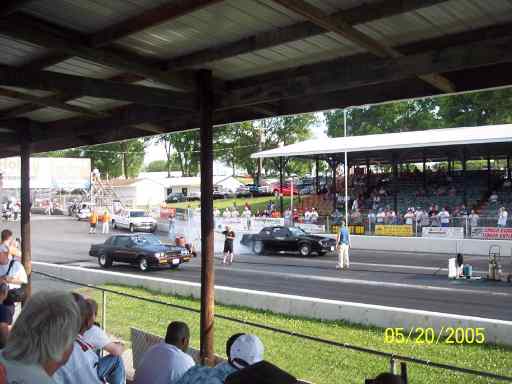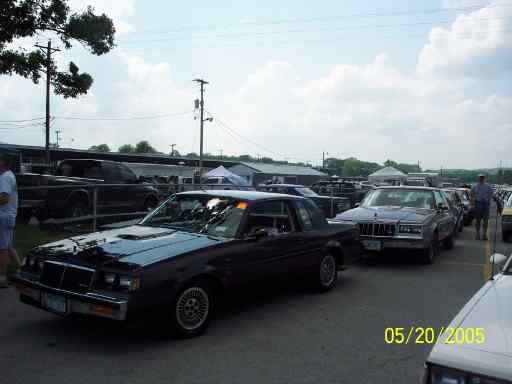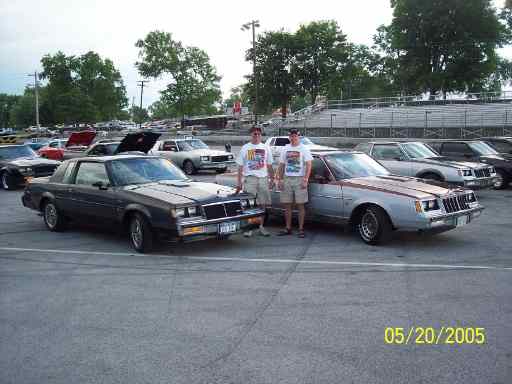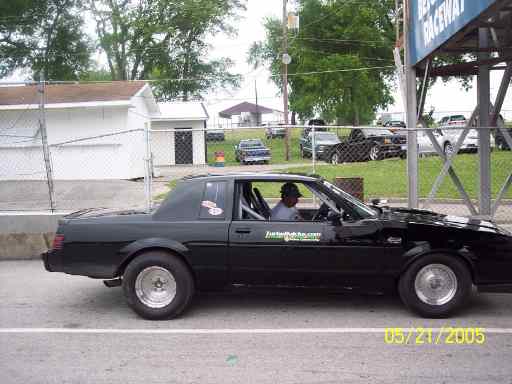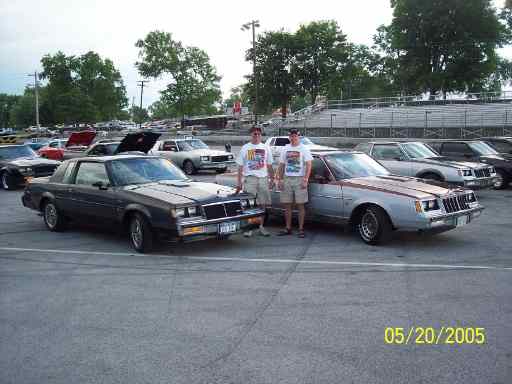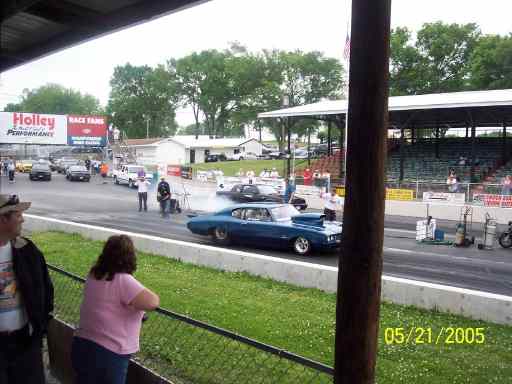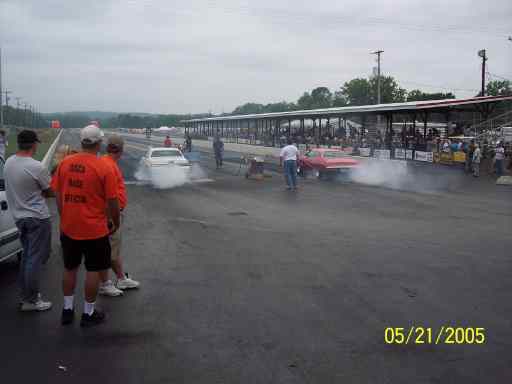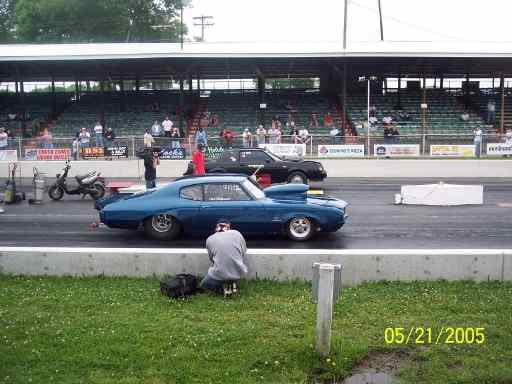 This is hard to read but it's 7.58@183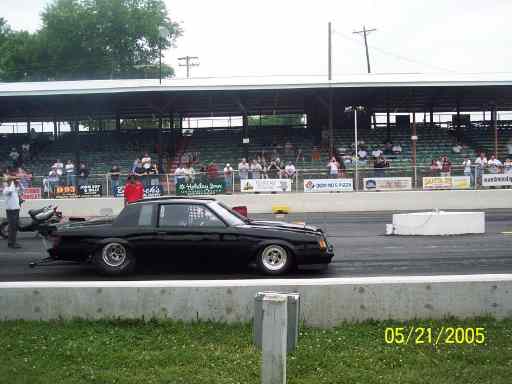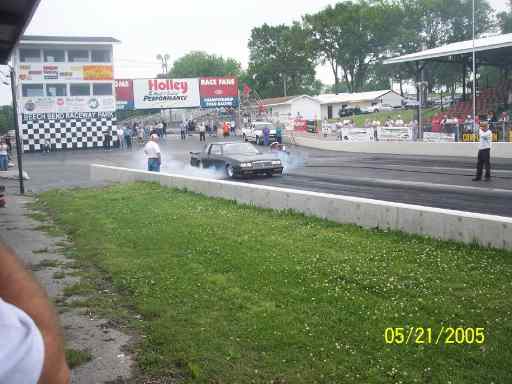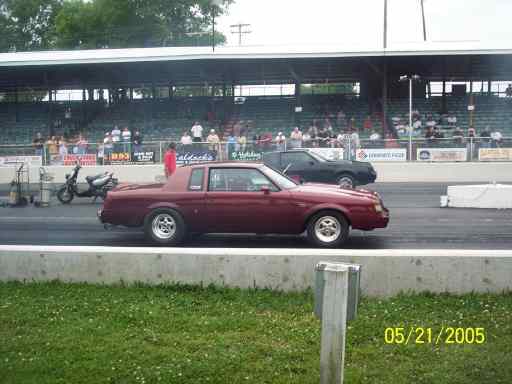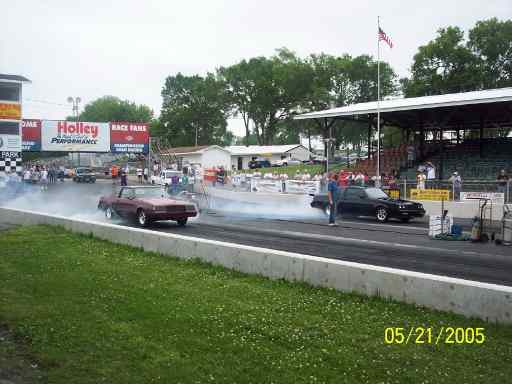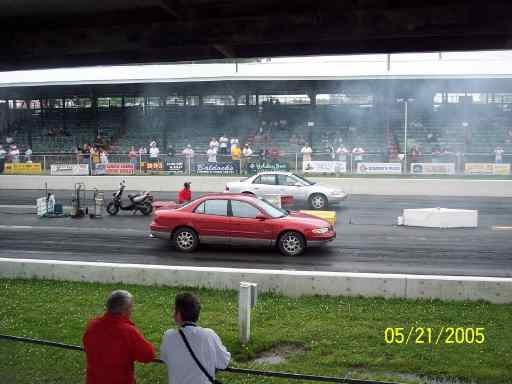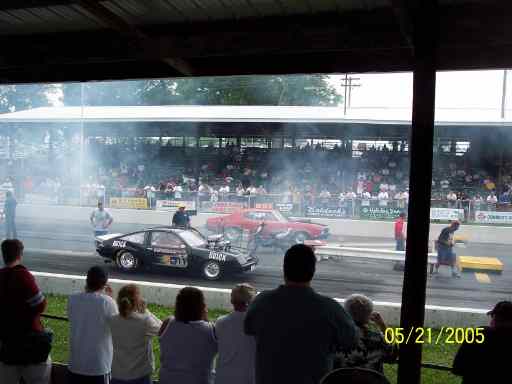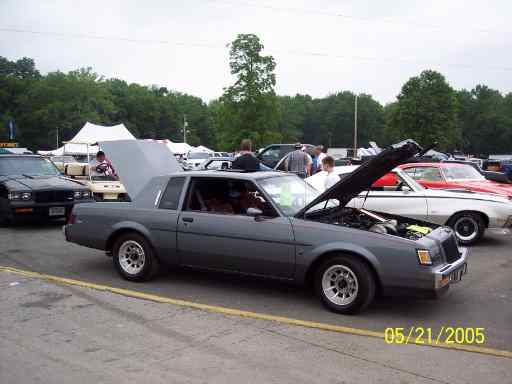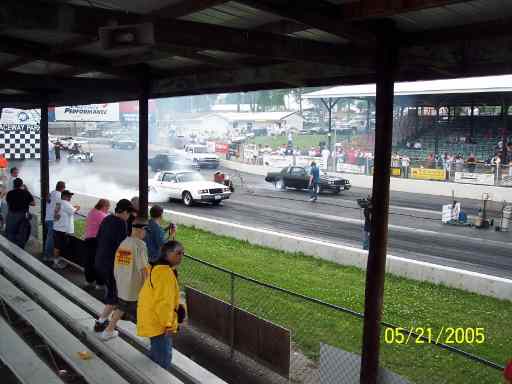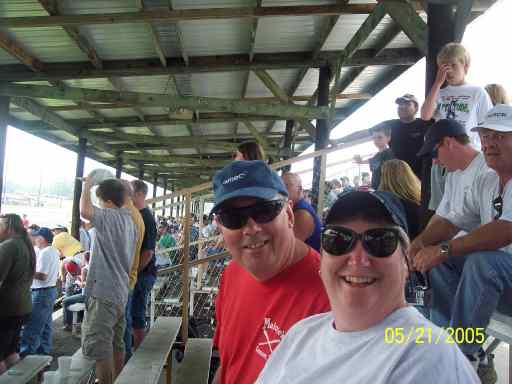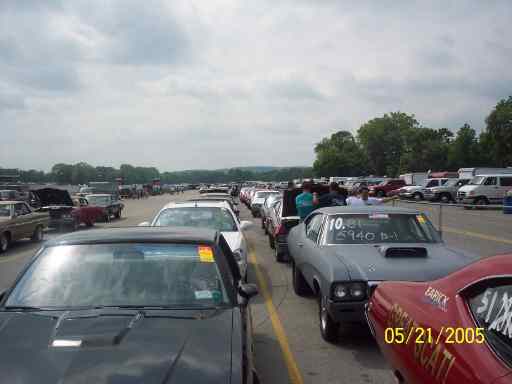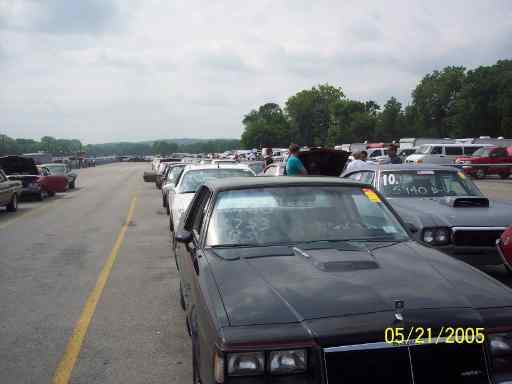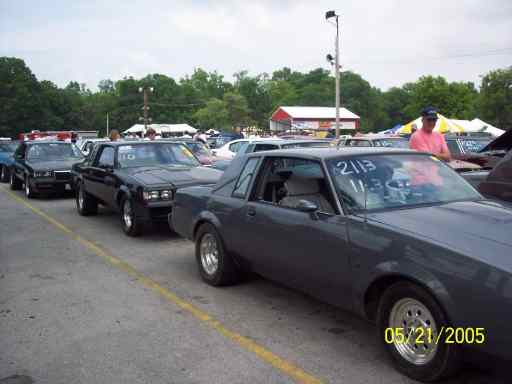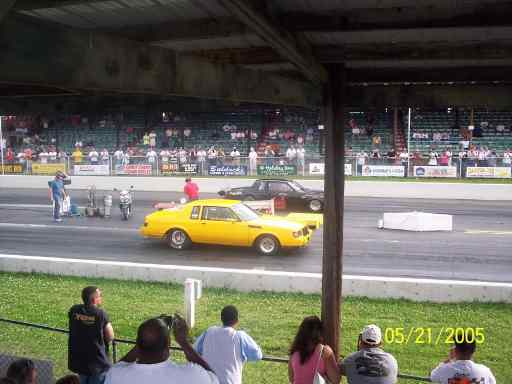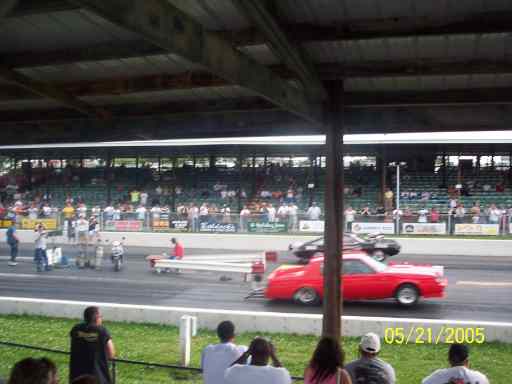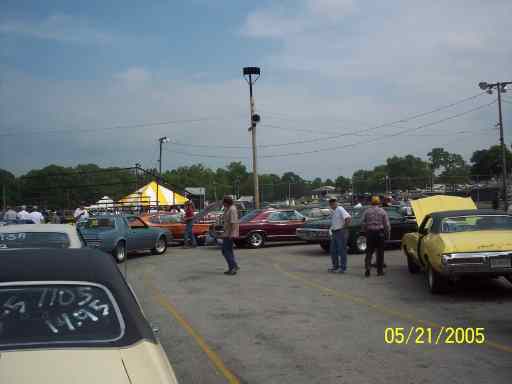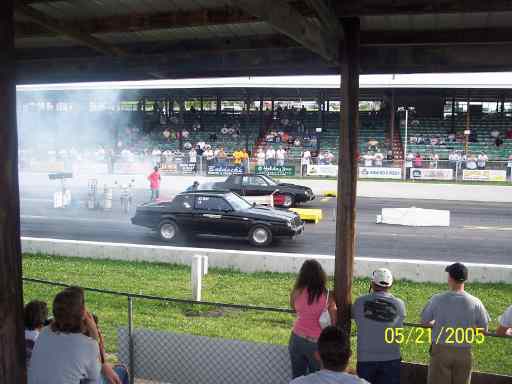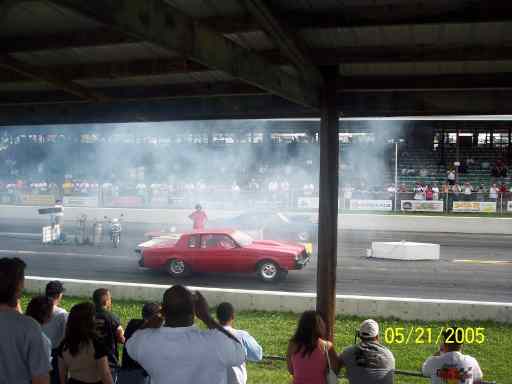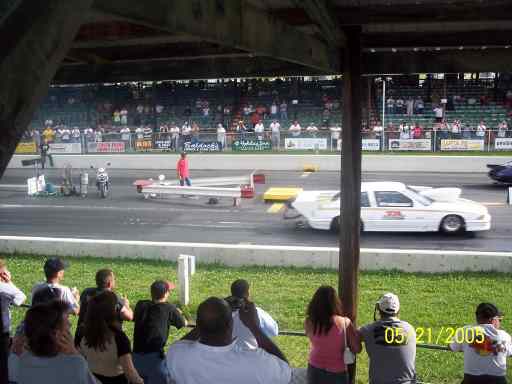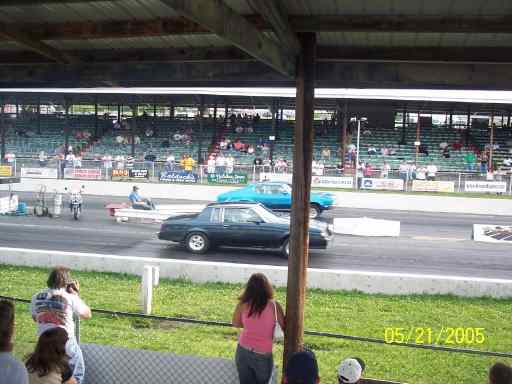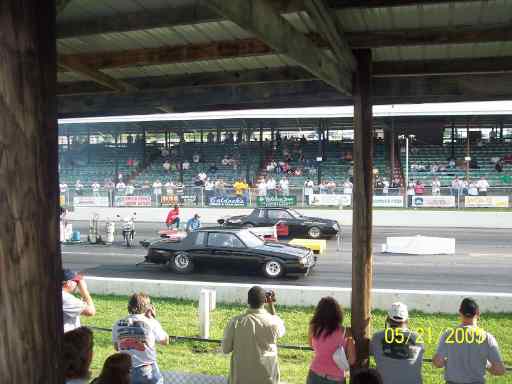 ---
Hits Since May 13, 1998