Location: https://edchapman.tripod.com/ParentLinks.html

Sep 06, 2012

Here is some useful information such as developmental milestones, acronyms, links, and mailing lists for parents on speech delays, developmental delays and special ed Please email me below if you think there is an accidental copyright violation
Page Map allows you to move around this page and sub-pages quickly
---

Ever been to an IEP meeting and need a laugh? CLICK HERE

Jun 07, 2010

---
Acronyms
AAC = Augmentative and Alternative Communication
ABA = Applied Behavior Analysis
ACT = Adapted Cueing Technique
ADA = American With Disabilities Act
ADD = Attention Deficit Disorder
ADHD = Attention Deficit Hyper Disorder
ADL = Activities for Daily Living
AFO = Ankle - Foot Orthotics
AHA = American Hyperlexia Association
AIT = Auditory Integrated Training
AOS = Apraxia of Speech
ARC = Association for Retarded Citizens
APD = Auditory Processing Disorder
AS = Asperger's Syndrome
ASA = Autism Society of America
ASD = Autism Spectrum Disorder
ASHA = American Speech Language Hearing Assoc.
ASL = American Sign Language
Aspie = Person with Asperger's Syndrome
BMP = Behavior Management Plan
BOCES = Board Of Cooperative Education Services
CA = Chronological Age
CAH = Care At Home
CAPD = Central Auditory Processing Disorder
CAS = Childhood Apraxia of Speech
CP = Cerebral Palsy
CPSE = Committee on Preschool Special Education
CSE = Committee of Special Education
DAN = Defeat Autism Now
DAS = Developmental Apraxia of Speech
DCD = Developmental Coordination Disorder
DD = Developmentally Disabled or Developmentally Delayed
DDSO = Developmentally Disabled Service Office
DMG = DiMethyl Glycine
DOB = Date Of Birth
DOH = Department Of Health
DS = Down Syndrome
DSS = Department Of Social Services
DSI = Dysfunction of Sensory Integration - another acronym for SID
DTT = Discrete Trial Teaching
DVD = Developmental Verbal Dyspraxia
DX = Diagnosis
ECDC = Early Childhood Direction Center
ECS = Early Childhood Services
ED = Emotionally Disturbed
EFA = Essential Fatty Acids
EH = Emotionally Handicapped
EI = Early Intervention
EISP = Early Intervention Service Program
ENT = Ear, Nose and Throat
ESY = Extended School Year
FAPE = Free Appropriate Public Education
FC = Facilitated Communication
FRAXA = Fragile X Syndrome
FSP = Family Support Plan
FSS = Family Support Services
GDD = Global Developmental Delays
GF/CF = Gluten-Free/Casein-Free diet (wheat and dairy)
GSN = Gifted with Special Need
GT/LD = Gifted and Learning Disabled
HFA = High Functioning Autism
HI = Hearing Impaired
HOH = Hard Of Hearing
ICHAP = Infant Child Health Assessment Program
IDEA = Individuals With Disabilities Education Act
IEP = Individualized Education Plan
IFSP = Individualized Family Service Plan
ILC = Independent Living Center
IQ = Intelligence Quotient
LD = Learning Disabled
LLD = Language-based Learning Disability
LEA = Local Education Agency
LEICC = Local Early Intervention Coordination Council
LFA = Low Functioning Autism
LKS = Landau-Kleffler Syndrome - a form of aphasia with seizure-like activity
LRE = Least Restrictive Environment
LSHSS = Language, Speech, Hearing School Services
MBD = Minimal brain dysfunction (another name AD(H)D has been known by)
MD = Muscular dystrophy
MDT = Multi Disciplinary Team
MH = Multiply Handicapped
MIT = Melodic Intonation Therapy
MR = Mentally Retarded
MRI = Magnetic Resonance Imaging
NDA = No Diagnosis of Anything
NDT = Neurodevelopmental Treatment
NICI = Neonatal Intensive Care Unit
NLD = Nonverbal Learning Disability
NS = Noonan's Syndrome
NT = Neurologically Typical (Normally-Developing) or "no text"
O2 = Oxygen
OCD = Obsessive-Compulsive Disorder
ODD = Oppositional Defiant Disorder
OHI = Other Health Impaired
OI = Orthopedically Impaired
OMRDD = Office of Mentally Retardation and Developmental Disabilities
OT = Occupational Therapy or Occupational Therapist
PACT = Parent and Childhood Training
PDD = Pervasive Developmental Disorder (milder end of the Autism Spectrum)
PDD-NOS = Pervasive Developmental Disorder Not Otherwise Specified
PECS = Picture Exchange Communication System
PHCP = Physically Handicapped Children's Program
PICU = Pediatric Intensive care Unit
PT = Physical Therapy or Physical Therapist
PTSD = Post Traumatic Stress Disorder
PVL = PeriVentricular Leukomalacia
ROM = Range Of Motion
RSP = Resource Specialist Program
SATIRN = Self Advocacy Training Information Resource Network
SC = Service Coordinator
SD = School District
SED = State Education Department or Severely Emotionally Disturbed
SEED = Sewell Early Education Development
SEPTA = Special Education Parent Teacher Association
SERT= Special Education Resource Teacher
SETRC = Special Education Training and Resource Center
SI = Speech Impaired or Sensory Integration
SID = Sensory Integration Dysfunction
SLI = speech language impairment
SK = Spirited Kid
SLP = Speech Language Pathologist
SPD = Semantic-Pragmatic Disorder
SPED = Special Education
SSA = Social Security Administration
SSD = Social Security Disability
SSI = Supplemental Security Income
ST = Speech Therapy
STARN = State Technical Assistance Resource Network
TBI = Traumatic Brain Injured
TEACCH = Treatment and Education of Autistic and Related Communication Handicapped Children
TOD = Teacher of the Deaf/Hard of Hearing
TS = Tourette Syndrome
TVI = Teacher of Visually Impaired
TX = Treatment
UAPDD = University Affiliated Program for Developmental Disabilities
UCP = United Cerebral Palsy Association
VI = Visually Impaired
VESID = Office for Educational Services for Individuals with Disabilities
WNL = Within Normal Limits
---
Links - General / Medical
---
Links - Special Ed
---
Links - Speech/Developmental
If you suspect your child may be developmentally delayed in one or more areas, make an appointment with your pediatrician and ask for a referral for an evaluation. Some have a wait and see attitude - it is up to you the parent to decide what you want and advocate for your child. Don't underestimate the power of a parent's "gut" instinct. Insist that your doctor examine your child, get a second opinion if need be. As the parent its up to you to fight for your child's health and well being. It may seem like you are your own conference calling service with the amount of time you spend on the phone calling doctors but ensuring your child is on the right development path is well worth it. Insurance may cover all or part of an evaluation and or therapy (if needed). In the United States there is a program called Early Intervention (EI) for children ages 0 to 3. You can also go through the school system special education department for kids 3 and up. There is no cost to you for these programs unlike going through some programs. If you do have a delayed child, it really helps to watch for small developmental milestones and be careful about comparing them against other children.
Click Here to see Laura Dyer MCD latest book Look Who's Talking published in 2004. Here is my review from inside the front cover "Laura's book is wonderful. It should be included with the owner's manual as each child is born"
If your child is a toe-walker CLICK HERE for an article on it. If you recently found out your child is delayed - read this essay CLICK HERE
Inspirational Story Click Here Oct 25, 2004
---
Links - Autism, PDD, Hyperlexia
---
Links - Sensory Integration


SI problems can occur when one or more of the senses are under or over sensitive. For example a child with over sensitive tactile senses may resist hair washing, being touched or hugged, or eating many foods. One with under sensitive tactile senses may crave being hugged or touched. One good book on the subject is

"The Out Of Sync Child"

by Carol Kranowitz available at amazon.com You may also want to check out

"Love Jean"

by Jean Ayres, Philip R. Erwin, and Zoe Mailloux "Inspiration for Families Living With Dysfunction of Sensory Integration"
---
Links - Apraxia / Dyspraxia / DCD

CHERAB Jun 9 2004

My name is Jeanne Buesser. I am parent of two special needs children with communication impairments. I also am outreach coordinator for a world wide organization called the Cherab Foundation which gives support to professionals and parents of children with communication disorders. Cherab stands for Communcation Help Education Reseach Apraxia Base. If you would like to start a support group in your area or you know of resources, speech and language specialists, developmental pediatricians etc. Please contact us

or

You can also visit our websites at www.cherab.org or www.speechville.com or you can also read The Late Talker book , written by Marilyn Agin MD, Lisa Geng, and Malcolm Nicholl St. Martin's Press. Also check out the website ldaamerica.org Please pass this information on to anyone who could use it. Jeanne Buesser President Apraxia Network of Bergen County (New Jersey, United States of America)
---
Some Internet Mailing Lists You Can Join

AN Example: Click The AUTISM link and type in subscribe autism in the email message body

---
Speech and Language Milestones Gard, Gilman, and Gorman (1993)
Speech Production
9-12 months
vocalizes during play
vocalizes to mirror
jabbers loudly-wide variety of sounds
uses most sounds in vocal play
may acquire first true word (10-18 months)
variegated babbling begins-combines different syllables in vocal play
12-18 months
jargon- sentence-like intonations
some echolalia
uses most sounds in vocal play
omits final consonants and some initial consonants
words produced with CV structure (consonant-vowel)
accurately imitates some words
18-24 months
more words than jargon- jargon almost gone by 2
asks questions by raising intonation at end of phrase
improvement in intelligibility--now 65% by 2
appearance of words produced with CVC structure (consonant-vowel-consonant)
24-30 months
Approximately 70% intelligible
may omit final consonants, reduce blends, substitution
30-36 months
some distortions and substitution of consonants
80% intelligible
consonants mastered: p, m, n, w, h
36-42 months
uses final consonants most of the time
phonological processes disappearing by 3: consonant assimilation, diminutization, final consonant deletion, re-duplication, prevocalic voicing, velar fronting, stressed syllable deletion
42-48 months
speech intelligible in connected speech
consonants mastered: b, d, k, g, f, y
phonological processes continuing after 3: cluster reduction, gliding, stopping, vocalization
48-54 months
few omissions and substitutions of consonants
very intelligible in connected speech
---
Pragmatics
9-12 months
shouts or coughs to get attention
shakes head "no" and pushes objects away
waves "bye"
affectionate to familiar people
begins directing others behavior physically
extends arms to be lifted
moves away from stranger
participates in "pat-a-cake" and "peek-a-boo"
begins to vary behavior according to others' reactions
reaches to request object
imitates novel sounds and actions
12-18 months
brings object to show adult
requests by pointing and vocalizing
solicits another's attention vocally, physically, and possibly with a word
says "bye" and possibly a few other ritual words
protests by saying "no", shaking head, moving away
comments on object /action by directing listener's attention to it
answers simple "wh" questions with vocal response
acknowledges speech of others with eye contact
18-24 months
uses single words or short phrases to express intentions
names in front of others
says "what's that?" to elicit attention
begins using single words and 2 word phrases to command, indicate possession, and 2 word phrases to command, indicate possession, and express problems
verbal turn-taking
24-36 months
engages in short dialogues
verbally introduces and changes topic
expresses emotion
begins using language in imaginative ways
begins providing descriptive details to facilitate comprehension
uses attention getting words
clarifies and requests clarification
36-42 months
engages in longer dialogues
assumes role of another person in play
uses fillers to acknowledge partner's message
begins code switching when talking to very young children
requests permission
uses language for fantasies, jokes, teases
makes conversational repairs when listener has not understood
corrects others
48-60 months
uses indirect requests
correctly uses deictic terms such as this, that, here, there
uses twice as many effective utterances as a 3-year-old to discuss emotions and feelings
narrative development characterized by unfocused chains-stories have sequence of events but no character or theme
---
Expressive Language
9-12 months
Semantics
looks for or names subject out of sight
gestures and/or vocalizes to indicate wants and needs
recognizes inverted object
12-18 months
Semantics
uses 3-20 words
vocalizes with gestures
says "all gone"
answers "what's that?"
asks "more"
Syntax
50% of all utterances are nouns
MLR is one or more words
18-24 months
Semantics
uses approximately 50 recognizable words
uses names of most familiar objects
produces animal sounds or uses its name
verbalizes toilet needs
identifies or name on request
verbalizes "no"
verbalizes immediate experiences
combines 2 words into phrases
begins to use some verbs and adjectives
Morphology
follows directions using 2 or more spatial concepts (in/on)
negation used in form of "no"
possessives emerging (daddy car)
refers to self with pronoun and name
Syntax
33% of utterances are nouns
combines 2 words into phrase in N+V or N+Adj format
MLR=1.8 words
24-30 months
Semantics
uses 200 intelligible words
names 6 objects by use
repeats 2 numbers correctly
answers "where" questions
answers "what... doing" questions
answers "what do you hear?"
Morphology
articles appear in sentences
present progressive "ing" on verb
regular plural forms emerging
uses in/on correctly
irregular past tense emerging
contractions in memorized form
appropriate use of a least 2 pronouns
asks basic questions
understands concept of first and second pronouns (I, you)
Syntax
25% of utterances are nouns, 25%of verbs
combines 3 to 4 words in subject+verb+object format
MLR=3.1 words
30-36 months
Semantics
uses 500 intelligible words
answers 6 to 7 agent/action questions
answers simple "who, why, where, how many" questions
answers 1 to 3 ("what do you do when you are hungry/sleepy/cold?")
asks simple questions
yes/no questions emerging
repeats a sentence of 6 to 7 syllables accurately
Morphology
auxiliary "is/am+ing"
uses "is" + adjective
regular past tense verbs appear
uses "s" for possession
uses pronouns (I, me, you, mine); he, she, it emerging
negative "not" emerging
uses contracted form of "is"
adverbs of location emerging (here, there)
begins to use do, can, will (emerging future tense)
uses imperatives (go get it, don't)
Syntax
understands "est" adjective marker
comprehends third person pronouns
20% nouns, 25% verbs
MLR= 3.4 words
infinitive complement emerging (I want to play)
36-42 months
Semantics
uses 800 words
responds to simple "how" questions
can answer 2 to 3 ("what do you do when you are hungry/sleepy/cold?")
beginning question asking stage (what, who)
names 8-10 pictures
states action
supplies last word of line
counts 3 objects
Morphology
begins to use "is" at the beginning of questions
third person singular present tense emerging (he runs)
contracted form of modals (won't can't)
irregular plural forms emerging
uses "are" with plural nouns
regular plural forms are consistent
uses is, are, am in sentences
Syntax
MLR=4.3 words
combines 4 to 5 words in sentences
uses compound sentence with "and"
42-48 months
Semantics
uses 1000-1500 words
answers 13 agent/action questions
can do simple analogies
tells 2 events in order of sequence
can tell story mixing real and unreal
long, detailed conversations
repeats 12-13 syllable sequence 1 of 3 trails
can answers 3 of 3 ("what do you do when you are hungry/sleepy/cold?")
appropriately answers "what if" questions
asks how, why, when questions/asks for detailed explanations
Morphology
possessive markers '"s" consistent
regular third person singular (-s) consistent
simple past tense consistent
present progressive consistent
contractions used consistently
uses negative "not" consistently
pronouns "he, she, I, you, me, mine consistent
reflective pronouns "myself" emerging
conjunction "because" emerging
uses "got"
"what was.. what were.." questions emerging
"was... were" (yes/no) questions emerging (was he there?)
Syntax
MLR=4.4 words
combines 4 to 5 words in a sentence
complex sentences used frequently
48-54 months
Semantics
answers 14 agents/action questions
defines 4 words in terms of use
counts 4 objects
rote counts to 10
repeats 4 digits in 1 of 3 trails
uses "what do...does...did" questions
Morphology
"if" and "so" appear in sentences
irregular plurals used fairly consistently
our, they, their used consistently
uses "could" and "would" in sentences
errors of N/V and Adj/N agreement are frequent
Syntax
MRL=4.6 words
combines 4 to 7 words in sentences
passive voice emerging in some children (the dog was kicked by the boy)
54-60 months
Semantics
uses 1500-2000 words
repeats 2 nonsense syllables
answers simple "when" questions
answers 15 agent/action questions
responds appropriately to "how often" and "how long" question asks meaning of words
tells long story accurately
counts 10 objects
can name first/middle/last
identifies missing object from group of 3
repeats days of week
Morphology
possessive pronouns "his, her" emerging
uses "will" to form future tense
fewer errors in agreement between Adj/N
reflexive pronouns becoming more consistent
comparative (-er) emerging
Syntax
MLR=5.7 words
combines 5 to 8 words in sentence
---
Receptive Language
9-12 months
begins to relate symbol and object-first true word
give block, toy, or object on request
understands and follows simple commands regarding body action
responds with searching movements to simple questions
looks in correct place for toys out of sight
turns head to own name
understands "hot"
in presence of more than one object, shows awareness of more than one
indicates displeasure when object is removed
12-18 months
follows simple one step commands
points to recognized objects
points to wanted objects
begins to claim certain objects
points to 1-3 body parts
identifies 2 or more objects or pictures from a group
perceives others' emotions
18-24 months
comprehends approximately 300 words
listens as pictures are named
points to 5 body parts on self or doll
responds appropriately to yes/no questions
object permanence fully acquired
discriminates food from other objects
24-30 months
comprehends approximately 500 words
listens to a 5-10 minute story
carries out a series of 2-related commands
identifies action in pictures
has concept of one and all
30-36months
comprehends 900 words
points to pictures of 10 objects described by use
listens to 20 minute story
knows own sex and difference
knows in/on/under
knows big/little
matches colors
completes 3-piece form board, matches shapes
is cautious of common dangers
has complicated, sequenced routines for daily activities
36-42 months
comprehends 1200 words
knows "in front of" and "behind"
identifies hard/soft, rough/smooth
identifies circle/square
responds to commands involving 2 actions
responds to commands involving 2 objects
42-48 months
comprehends 1500-2000 words
knows front and back of clothes
responds to command involving 3 actions
recognizes one color
48-54 months
understands concept of three
knows between, above, below, top, bottom
names one color
can recognize 2-3 primary colors
---
Signs of hearing loss
0-12 months
Awakens to touch but not to voice (occurs from birth)
Does not seem startled by loud sounds (occurs from birth)
Does not attempt to turn toward a sound made at eye level (occurs from three to four months of age)
Responds to comforting only when held (occurs from three to four months of age)
Shows little interest in babbling or imitating sounds (occurs from six months of age)
Does not respond to the sounds of speech, footsteps or noise-producing toys. This means that the infant does not stop activities to listen to speech from two months of age. The infant does not turn toward the sound of footsteps from four months of age.
12-24 months
Does not imitate speech or talk by age two or speech is very unclear
Does not follow simple directions
Ignores the ring of a telephone or doorbell
Seems startled to look up and see a person in the room
May pay attention to very loud noises, but does not respond to speech or listen on the telephone
Uses gestures rather than speech to express needs. These gestures include pointing, pulling and touching.
---
Birth To Three Screening This is from an Early Intervention pamphlet
3 months - most babies:
Turn their heads towards bright colors and lights
Move both eyes in the same direction together
Recognize bottle or breast
React to sudden sounds or voices
Make cooing sounds
Make fists with both hands
Grasp toys or hair
Wiggle and kick with arms and legs
Lift head and chest when on stomach
Smile
6 months - most babies:
Follow moving objects with their eyes
Turn towards the source of normal sound
Reach for objects and pick them up
Switch toys from one hand to the other
Play with their toes
Help hold the bottle during feeding
Recognize familiar faces
Babble
12 months - most babies:
Sit without support
Pull to a standing position
Crawl
Drink from a cup
Play peek-a-boo and patty cake
Wave bye-bye
Hold out their arms and legs while being dressed
Put objects in a container
Stack two blocks
Know five or six words
18 months - most babies:
Like to pull, push and dump things
Follow simple directions e.g. "bring the ball"
Pull off shoes, socks and mittens
Like to look at pictures
Feed themselves
Make marks on paper with crayons
Walk without help
Step off a low object and keep balance
24 months - most babies:
Use two to three word sentences
Say names of toys
Recognize familiar pictures
Carry something while walking
Feed themselves with a spoon
Play independently
Turn two to three pages at a time
Likek to imitate their parent
Identify hair, eyes, ears, and nose by pointing
Build a tower of four blocks
Show affection
36 months - most babies:
Walk up steps alternating feet
Ride a tricycle
Put on their shoes
Open door
Turn one page at a time
Play with other children for a few minutes
Repeat common rhymes
Use three to five word sentences
Name at least one color correctly
Are toilet trained
---
Test Scores

When first seeing the array of evaluation test scores with different units it was confusing. We were given scores in standard score, percentile, and standard deviations, also age equivalent or months delayed or percent delayed which is not the same as percentile above.

Percentile goes from 1 to 100 percent but it's not like 90% is an A or 60% meant you got 6 out of 10 right. It is a comparing it against other scores. For example a score of 5% (5th percentile) means you did better than about 4% and worse than about 95%. Adding in the percentile you are in makes it come to 100 (4 + 1 + 95 = 100). 50% would be considered average - about half the kids did better and about half worse

Standard deviation maps to percentage. About 2/3 of the the kids will test within plus or minus 1 standard deviation of the norm. About 1/6 will score more than 1 standard deviation below the norm and about 1/6 will score more than 1 standard deviation above the norm. About 1/50 kids score 2 standard deviations below the norm and ditto above.

Standard scores also map to percentiles and standard deviations. IQ tests are scored this way where 100 is average = 50% = 0 standard deviations. To covert take the mean minus the standard score divided by the standard deviation: 100 - 70 divided by 15 = 2.00 standard deviations below. 85 is 1 standard deviation below the norm which is about at the 16% mark and 115 is 1 standard deviation above the norm which is about at the 84% mark. Everything in this range is considered WNL (Within Normal Limits).

Some sub tests use a standard score of 10 with a standard deviation of 3 so a sub test score of 7 = 16% = 1 standard deviation below the norm. Some scores may be given as a raw score so you would need to convert to one of the other formats

If a kid who is 36 months old is said to be 9 months delayed than they are (36 - 9 = 27) at an age equivalent of 27 months and that would be a (36/9 = .25 = 25%) 25% delay. That also means that would be average or 50 percentile for a 27 month old. If your 36 month old score 50% on a given test that would be at a 36 month level or 0 months delayed or 0% delayed. You would have to look at the individual tests to go between standard score, percentile, and standard deviation and age equivalent or months delayed or percent delayed.

The Delay in the below table is where it starts for example a moderate delay is 1.50 - 1.99 standard deviations below the norm.

| | | | |
| --- | --- | --- | --- |
| Delay | Standard Deviation | Standard Score | Percentile |
| Severe | -2.0 | 70 | 2% |
| Moderate | -1.5 | 77.5 | 7% |
| Minor | -1.0 | 85 | 16% |
| WNL | 0.0 | 100 | 50% |
| | +1.0 | 115 | 84% |
| | +2.0 | 130 | 98% |
---
Awards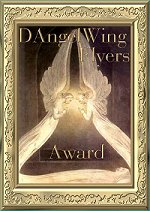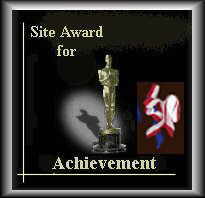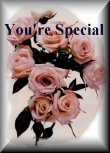 ---
Hits Since May 13, 1998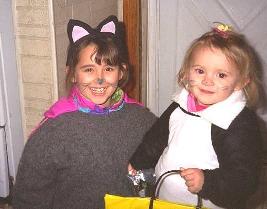 Maria and Emily
---
---
Want a link to your kids here? email me above with your URL.
---
Web Rings